Light Volume Lashes
When it comes to enhancing your natural beauty, nothing does the job quite like classic and volume lash extensions. At VKA Lashes, we bring you a wide range of options, from classic lashes full set to soft volume lashes, all designed to transform your look and boost your confidence. Explore our extensive selection, and find the perfect lashes to elevate your beauty.
VKA Lashes understands the demand of makeup salons and retailers to buy premium classic lashes full sets products at an affordable price in USA, Canada, Australia. So, our company has introduced a new collection of classic/volume lashes or natural classic lashes. 
Elevate Your Look with Classic Lashes Full Set
Classic lashes are the epitome of timeless beauty. They involve attaching a single lash extension to each natural lash, creating a look that's natural yet impactful. Choosing a full set ensures every one of your lashes gets the attention they deserve, resulting in a fuller and more dramatic appearance. We supply classic lashes volume sets that can meet all these requirements. Our Classic/Volume Lashes full set have been developed through years of trials, tribulations and R&D to bring the most satisfying experience to our customers.
We supply lashes in all kinds of length that our customers need from short classic lash extensions to long classic lash extensions. You can order different lengths to match with the demand of your clients. Secondly, natural volume lashes would be suitable to create Classic Extensions which will leave your eyes with a subtle and elegant look. This style is suitable for your daily life, school, work, and even special occasions. Another style is Volume Extensions which embellish your lashes with a dramatic, and stunning look. Ideally, Volume Extensions will draw attention and make an impression to your eyes. Hybrid Extensions is a perfect and balanced combination of Classic Extensions and Volume Extensions which can adjust the intensity of your lashes to suit your preferences. There are many other different styles that can be created by using short classic lash extensions and natural volume lashes . 
Natural Classic Full Set Lashes – Subtle & Striking
To craft a perfect lash set for daily wearing, the quality of lashes is an essential key. Our classic lashes full set can ensure that by using our lashes, you can craft different styles while keeping your full volume lashes light and natural. Our Classic/Volume lashes and soft volume lashes are cruelty-free, and animal-testing-free, our short classic lash extensions are made of PBT Korean Fiber. [Learn more about PBT fiber]. VKA prides itself with peerless craftsmanship and rigorous examination to create the most fluffy, light, and soft volume lashes. Soft volume lashes help every client enjoy their daily lives without any eye irritation. Moreover, our lash fiber also maintains the most natural look with black matte color. Full volume lashes are always available in different lengths and curls (click here to shop).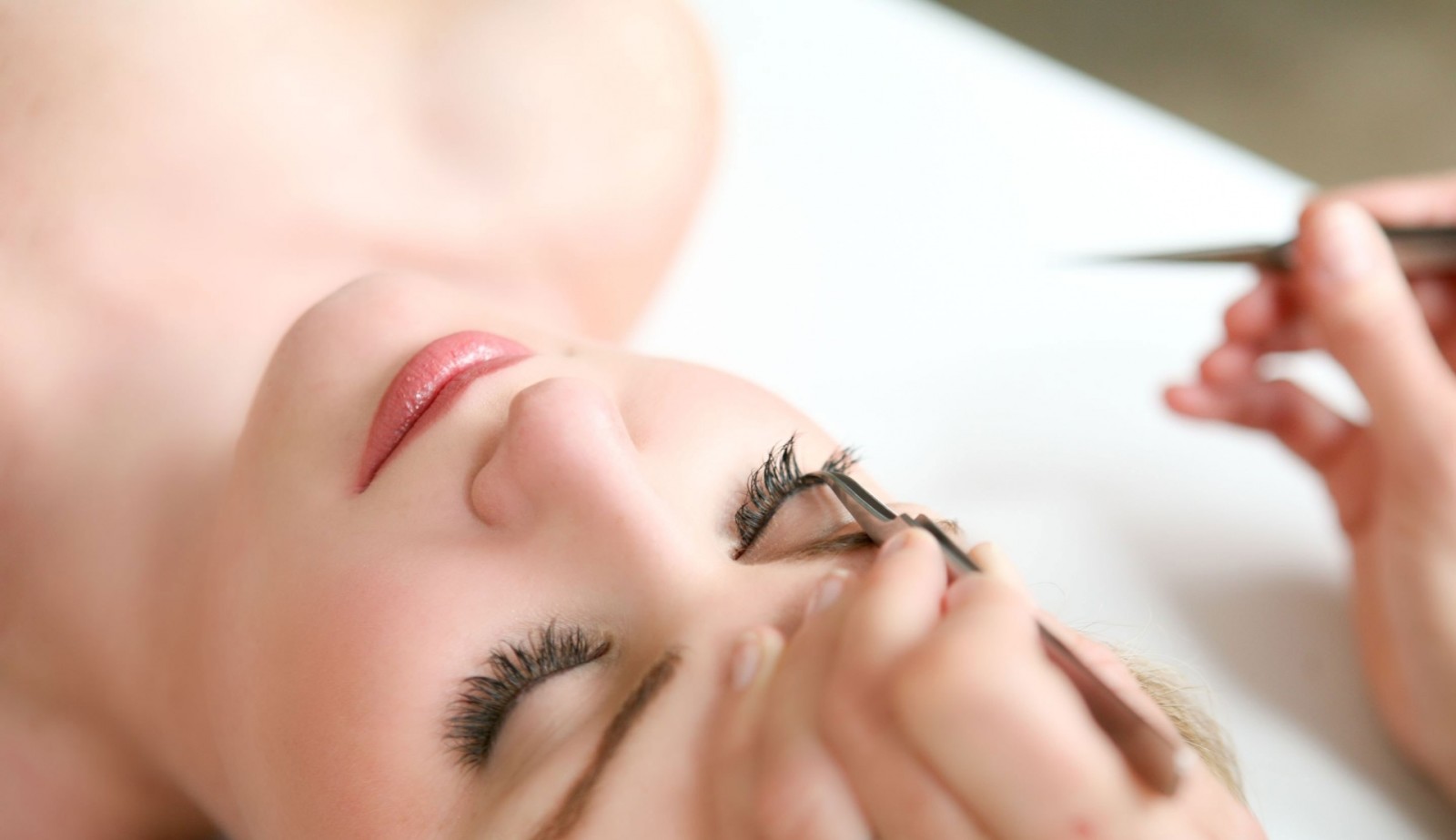 On the other hand, Wispy Extensions, a modern technique, blends seamlessly with your natural lashes. This helps you achieve a delicate and ethereal effect without making your eyes become overwhelming. These techniques involve attaching a single lash extension to each natural lash. There are a variety of lash extensions that can be created using classic lashes full set; artists can also be flexible by customizing unique lash sets based on natural lashes, lifestyle, and preferences of clients. [Learn more about PBT fiber].
Discover the Beauty of Soft Volume Lashes
Soft volume lashes are the perfect choice for those who want a delicate yet impactful look. They offer a fuller appearance without the heavy feel often associated with volume lashes. These lashes are a favorite among those who want to strike a balance between classic and full volume lashes.
There are many dirt-cheap volume lashes that are made by small lashes households which cannot ensure the quality and long-term service; therefore, if you are finding a friendly and enthusiastic supplier, VKA Lashes Factory will be your closest friends accompanying you on the journey of building your lash salon brand. We are here to help you go shopping without worrying about price, and quality by supplying you the best lashes quality USA, Canada, Australia.
FAQs – Your Questions Answered
Q1: What is the appeal of short classic lash extensions?
A1: Short classic lash extensions are perfect for those who desire a subtle enhancement. Moreover, these light volume lashes add volume and length without appearing overly dramatic. Light volume lashes are an excellent choice for daily wear or a more understated look.
Q2: How do long classic lashes differ from the typical classic lash extensions?
A2: Long classic lashes offer a bolder and more captivating appearance. If you want to make a statement and highlight your eyes, these extensions are the perfect choice. Their length adds an extra touch of allure to your look.
Q3: What sets natural classic full set lashes apart from other lash extension options?
A3: Natural classic full set lashes are designed to create a look that's genuinely you, only enhanced. These lashes blend seamlessly with your natural ones, offering a subtle but striking boost in volume and length. In addition, they're perfect for those who want to appear naturally glamorous.
Q4: What makes natural volume lashes an excellent choice for everyday wear?
A4: Natural volume lashes offer a middle ground between classic and full volume lashes. They provide a more noticeable volume while maintaining a natural look. These lashes are versatile, making them suitable for daily wear.
Q5: What does a lashes volume set consist of?
A5: A lashes volume set includes a collection of lash extensions that are customized to achieve the volume level you desire. Whether you prefer a subtle enhancement or a dramatic effect, a lashes volume set ensures you get precisely the look you want.
Why Choose VKA Lashes?
At VKA Lashes, we understand the importance of choice and quality when it comes to lash extensions. Our diverse selection, from long classic lashes to natural classic full set lashes, ensures that you can find the perfect set to suit your style and preference. 
We're willing to send you a sample for testing and a free package design of your private label on the Classic/Volume Lashes box. VKA Lashes offers FREE PACKAGING DESIGN and LOW-COST PROFESSIONAL PRODUCT PHOTOGRAPHY services. Don't hesitate to get in touch with us via Whatsapp, Instagram, or Email for wholesale prices!